We will become a more vibrant democracy if every Indian follows Kaka Baptista's example and lives his ideals of true freedom and independence, says OSWALD PEREIRA
Contrary to lies spread by mischievous elements, Christians have been an integral part of India's freedom struggle, fighting shoulder-to-shoulder with Hindus, Muslims, Sikhs, Buddhists, Jains and other communities for Swaraj or Independence.
On India's 75th Independence Day, it is time to squash such lies and pledge unity of all communities to strengthen our democracy by banishing all divisive forces, who spread communal hatred to build vote banks.
As we join hands to march towards a glorious 100 years of Independence from colonialism, it is befitting to recall the role played by unsung heroes of the freedom struggle like Joseph Baptista, affectionately called 'Kaka' by his admirers.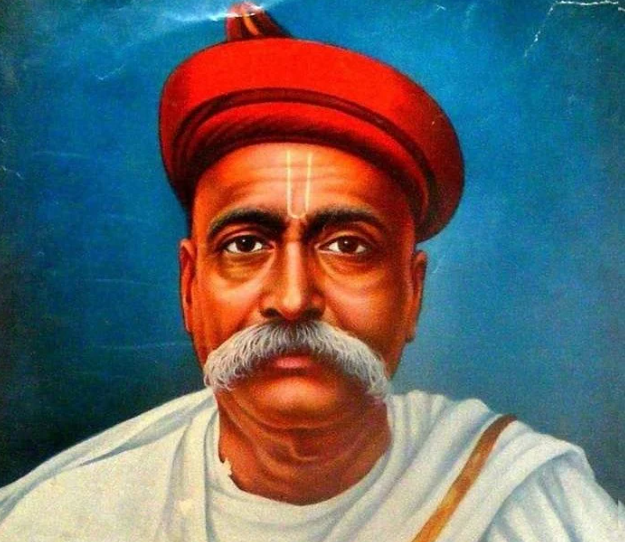 It is believed that it was Kaka, who gave us the slogan 'Swaraj is my Birthright and I Shall Have it', which was adopted as the battle cry by Bal Gangadhar Tilak, a stalwart of the Indian Independence Movement.
Kaka was a lawyer and one of the founding members of the Home Rule Movement alongside the likes of Tilak and Annie Besant. The movement was established in 1916 to mobilise Indian public opinion in favour of self-government from the British, largely by peaceful means.
Kaka is also credited with playing a prominent role in helping Tilak launch the public Ganpati celebrations (Sarvajanik Ganpati) in a bid to use community gatherings to mobilise support for the freedom movement.
Kaka was born in Mumbai on March 17, 1864, in an East Indian Catholic family. Incidentally, I belong to the same community, which celebrates every Independence Day with great fervour. The community is firmly rooted in the soil and lives harmoniously with all other communities.
Before joining the College of Engineering in Pune, Kaka attended St Mary's School in Mumbai. Interestingly, it was Dadabhai Naoroji, who first noticed Kaka's oratory and leadership skills. He inspired him to sail for the UK to study politics and law. Kaka pursued his Political Science and Law degree from Fitzwilliam College, University of Cambridge.
In UK, Kaka was influenced by the Irish Home Rule movement, which sought self-government for Ireland within the UK, which left an indelible impression on him.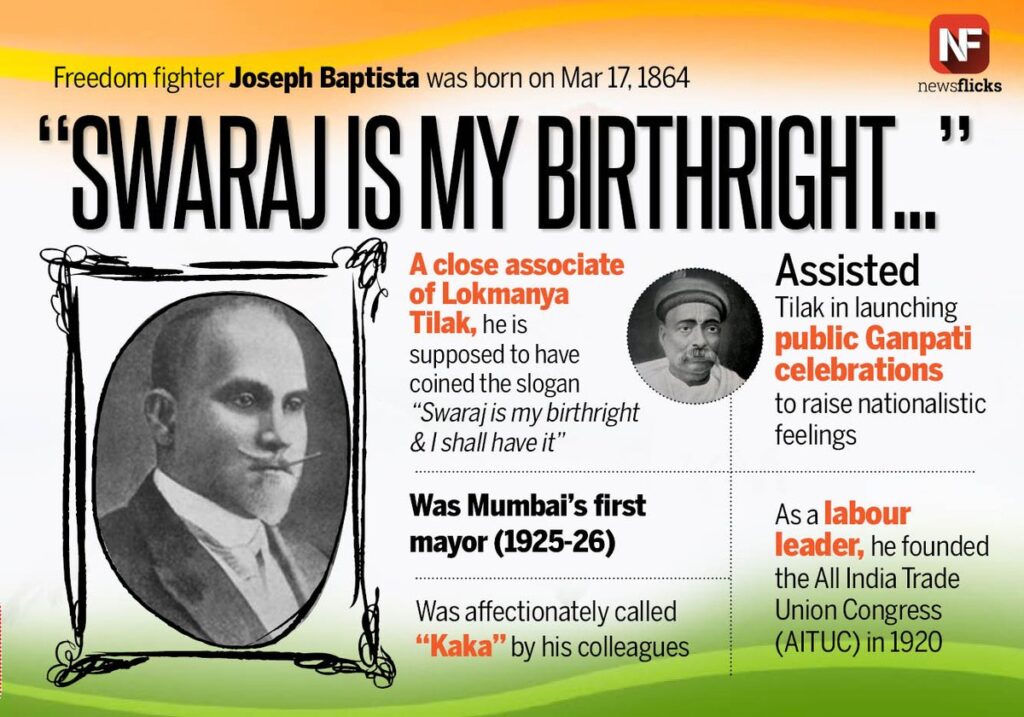 Kaka envisaged the same for India. Tilak took to Kaka's ideas and the two became close associates in this regard.
Kaka, one of the founders of the All India Trade Union Congress (AITUC), took up the cause of blue-collar workers in the city, including that of mill workers and postmen. But it was as a lawyer that he gained prominence. He defended Tilak in 1907 against charges of sedition and also represented Vinayak Damodar Savarkar, "for whom he demanded an open trial to assure the dignity of fundamental rights."
Kaka has been described as a god-fearing Catholic, who abhorred mixing religion with politics. He was totally opposed to a separate electorate for Indian Christians.
In 1925, Kaka was elected as Mayor of the Bombay Municipal Corporation, a post he held only for a year. Five years later, Kaka passed away in Mumbai due to heart problems.
In its obituary, the Times of India wrote in 1930, "He (Baptista) will be remembered more as a protagonist of home rule for India, a man who sang that slogan almost a generation before it became really popular."
Dr D A D'Monte, one of the mourners, added, "His (Baptista's) friends knew that he was a man of Hindustan, a typical Maratha, and that this meant (he was) too large to be limited to his immediate surroundings."
Kaka, indeed, was a hero, too large, to be forgotten. More importantly, he was an Indian first and, his Christian faith that was purely incidental, wasn't part of his nationalism, as was clearly demonstrated by his life story.
We will certainly become a more vibrant democracy if every Indian follows Kaka Baptista's example and lives his ideals of true freedom and independence.